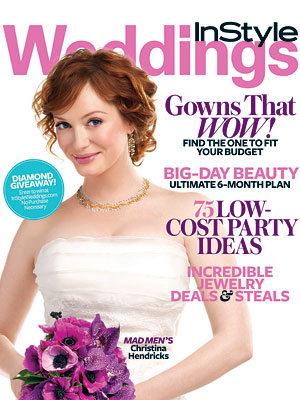 We are excited. Scratch that...we are delighted...no scratch that. WE ARE OVER THE MOON, out of control, BEYOND HAPPY, and totally honored to have one of our events selected to run in the Winter 2010 issue of InStyle Celebrity Weddings!
Of course our most fabulous event to date, the gorgeous and unique wedding we did for Detroit Piston's superstar Rip Hamilton and his gorgeous wife TJ is going to grace the pages of the next issue of InStyle Weddings which hits newsstands on Christmas day!
We can't tell you how thrilled we are to be chosen to be a part of this prestigious and highly sought after publication.
We can not WAIT for Christmas this year, thanks Santa ;)